Design, Engineering, and Test Services
System Engineering and Design
At Crescend Technologies, our expert team of system engineers offers exceptional engineering services tailored for the design of advanced microwave processing systems. We take pride in being the sole microwave generator manufacturer that provides comprehensive solutions for system design. With years of experience in designing systems of various sizes and applications, our team is well-equipped to handle complete system design projects or provide valuable insights on specific project aspects.
Our comprehensive range of services includes:
Designing and engineering turn-key microwave applicators
Overall system design, encompassing generators, applicators, and waveguides
Testing and evaluating the microwave heating properties of materials
Selection of specialized sensors and instrumentation
Customized control software and seamless DCS integration
Training, service, and continuous support
Our system engineering team and test facility are located at Crescend Engineering West in Ankeny, IA.
Our initial system planning phase involves thorough analysis and testing of materials in our dedicated test lab. This crucial step allows us to determine the microwave heating properties of materials and answer fundamental questions regarding scalability, such as the required microwave power to achieve desired results.
Applicator Design and Equipment Selection
Our extensive toolkit comprises a diverse range of standard microwave applicators, including ovens with conveyor belts, batch ovens, tanks, mixers, and continuous flow systems for liquids. In many cases, we can adapt or modify these standard designs to meet specific requirements. However, when necessary, we possess the expertise to create custom applicators capable of handling a wide array of solid, liquid, or gaseous materials. For electromagnetic simulations of microwave cavities, applicators, and antennas, we rely on the powerful COMSOL Multiphysics® software suite. This advanced finite element multiphysics simulation software enables accurate modeling and simulation of diverse microwave heating applications. For applicator and system design, we employ SolidWorks® 3D CAD/CAE, allowing us to create precise design files that can be seamlessly transferred to customers or manufacturers for fabrication.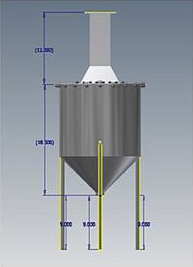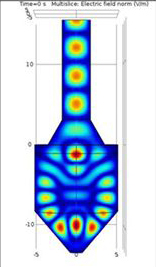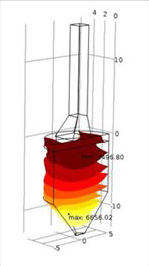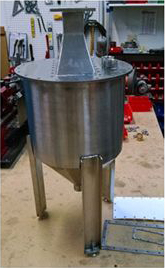 Create 3D CAD design based on process requirements
2. Electromagnetic modeling using COMSOLTM Multiphysics. Optimize design as needed.
3. Thermal modeling using COMSOLTM Multiphysics.
4. Manufacture prototype using CAM technology.
We have specialized expertise in integrating real-time sensors with control systems to monitor temperature, moisture, mass, pressure, and other critical parameters. Additionally, we offer PLC programming and customization services to ensure efficient and reliable system controls.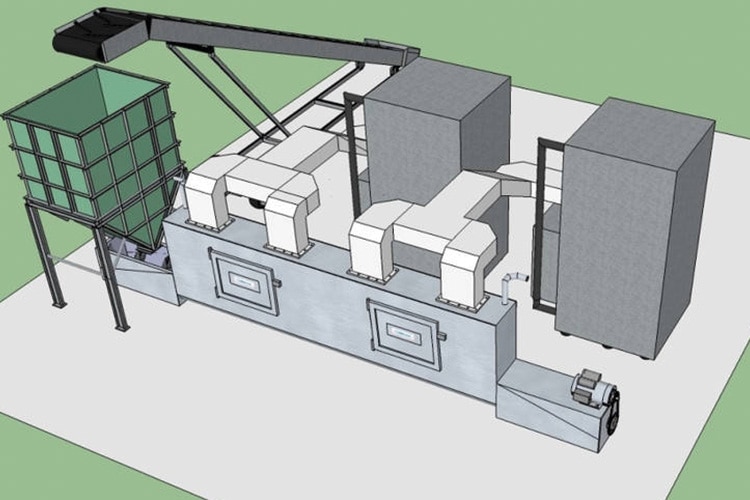 To validate both qualitative and quantitative characteristics of the final product, we perform pilot scale tests at our state-of-the-art test facility. Whether it's processing pounds or tons of material, we have the capability to accurately assess and validate the proposed process.
Our comprehensive installation design services cover all aspects, including floor plan layout and utility requirements. We can also provide guidance on material handling interfaces and seamlessly integrate the microwave system's computer with plant-wide distributed control systems (DCS).
Our team of experienced engineers and technicians are available to assist with the installation and commissioning of systems.  We routinely coordinate with our customer's electrical and mechanical contractors to ensure a smooth installation process.  We offer comprehensive training to operators and maintenance staff, ensuring a smooth transition. Additionally, we provide warranty coverage and ongoing support services to guarantee the long-term success of your microwave processing system.
Manufacturing Practice Leader
Crescend Technologies, LLC
100 High Grove Boulevard
Glendale Heights, IL 60139
USA