Commercial Communications
No one knows high-power solid state RF amplifiers better, or can match our engineering and design capabilities. With an average of over 30 years of experience we have the expertise and skill to design and manufacture the highest quality, most dependable and durable RF amplifiers. From custom off the shelf (COTS) to custom product design and manufacture, we deliver what you need, when you need it, all built in the USA.
Land Mobile and Public Safety
Crescend Technologies is the premier manufacturer of high-power RF amplifiers for the VHF, UHF and 700/800/900 Land Mobile Radio, Public Safety and Paging markets. Our customer base includes all the leading OEMs, integrators, distributors and dealers.
We pair cutting edge design approaches with advanced packaging concepts so our customers can develop complete infrastructure radio systems.
Access to infrastructure sites can be both expensive and inconvenient. We build our power amplifiers to be reliable, and back them with a 3-year warranty.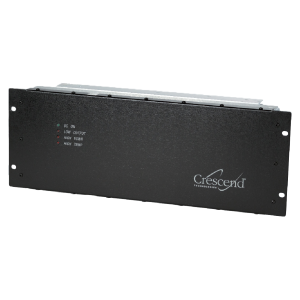 Our high-power RF amplifiers offer output powers from 250 to 350 watts with frequency ranges that include VHF, UHF and 900 MHz. Our PAs are rugged and reliable, able to perform in the most demanding environments. Industry standard racking makes our amplifiers easy to drop into your current system configuration.
Crescend RF high-power amplifiers come standard with a three-year warranty, and, like all our products, are designed and manufactured in the USA.
We offer a limited line of linear broadband pallet and module amplifiers for FM Radio Broadcast, VHF and UHF TV transmitter, military jamming and commercial communication applications. Please contact Crescend sales for specifications and details.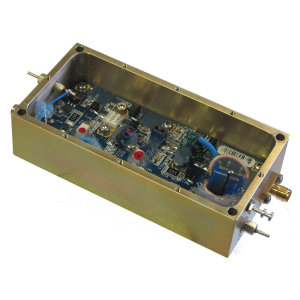 Manufacturing Practice Leader
Crescend Technologies, LLC
100 High Grove Boulevard
Glendale Heights, IL 60139
USA